Dear Supporters,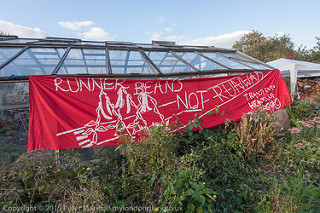 Is it too late to wish you all a very happy new year? Happy New Year. We hope you're having a restful winter season. We wanted to share a slew of dates and events with you as 2017 gets going.
Our 7th Birthday!
As the year turns, so our birthday looms! This March Grow Heathrow will be turning 7 years old, and we'd like to invite you to come and celebrate with us from Friday 3rd to Sunday 5th, with our main celebratory day on Saturday the 4th March. But don't just attend- participate! We're looking for wonderful people to pitch in, from helping us prepare in the week run up, to performing on the Saturday night, and everything in between. Individuals and groups are welcome to host workshops, talks or hold info stalls. Email or send us a message on Facebook if you'd like to get involved.
Click here for Facebook Event (http://transitionheathrow.us8.list-manage.com/track/click?u=9150dfaad84ad2000b840cf9c&id=f58bf0cf60&e=5bebbecb98) (Please share widely on your networks!)
Grow Heathrow in Court – 3-5th April
We finally have dates for our court case against Lewdown Holding Ltd's possession order for the majority of the land we're occupying. As it stands, we'll be in the dock from Monday 3rd April to Wednesday 5th April at Central London County Court, Strand, WC2A 2LL. We'll be sure to keep you in the loop with more information as it comes; we intend to invite friends and supporters down for a solidarity demo nearer the time.
Workshop Programme
As always we aim to spread knowledge and new ideas through our programme of workshops and talks here at Grow Heathrow. Is there a skill you'd like to pass on, or a talk you'd like to present?
We have several rooms across the community and have hosted everything from sauerkraut creation to sea shanty singalongs, all on a suggested donation basis. Just pick a date and time (we're booking up until April), pass on a short synopsis, and we can help with promotion through flyers and our Facebook page.
Ru is currently handling our workshop programme, and you can reach her through ruraynor@gmail.com.
Here's to 2017, the year when governments and corporations feel the wrath of people power.
Transition Heathrow info (at) transitionheathrow.com